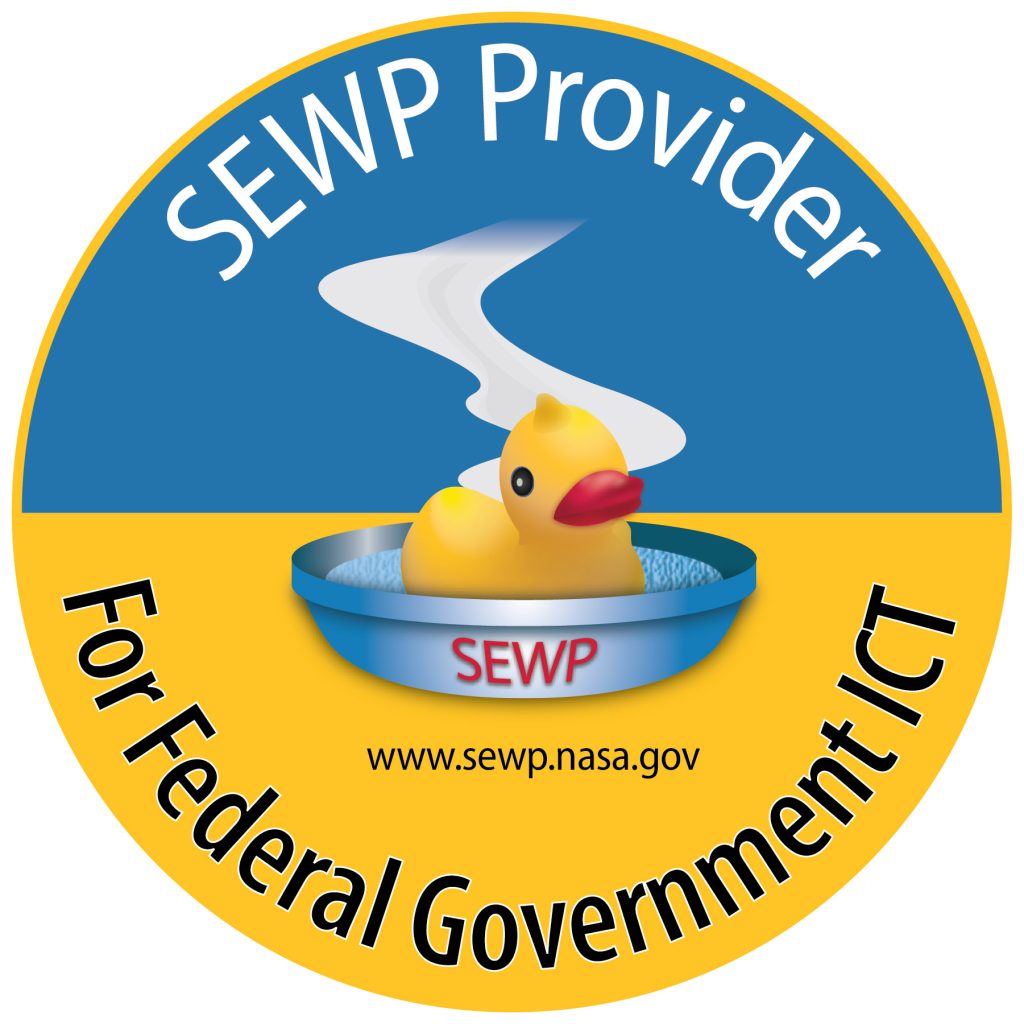 NASA Solutions for Enterprise-Wide Procurement (SEWP) is a multi-award GWAC vehicle focused on IT products and products and services.
FedData Technology Solutions (FDTS) is a Prime Contract Holder in Group C on NASA SEWP V.
Leverage OMB's Best in Class SEWP V Contract for all your IT solutions and services.
FDTS & SEWP: MAKING PROCUREMENT EASY
Low Price and Fee – one of the lowest GWAC surcharge (0.34%)
Government Oversight – SEWP's online tools assist acquisition shops with competition and compliance with FAR rules and regulations, including FAR regulation 16.505B
Availability – more than 4 million unique products on contract
Speed – products are added, orders are processed, and inquiries are responded to, all within one business day
Customer Service – staff available every step of the way to work with users and Contract Holders
Tracking and Communication – SEWP tracks all orders through delivery and provides continuous feedback and reporting to customers and Contract Holders
THE NASA SEWP PROCUREMENT VEHICLE IS FOR IT PRODUCTS AND PRODUCT RELATED SERVICES.
The following are included in the scope of SEWP:
IT hardware including servers, laptops, supercomputers, etc.
Network and telecommunication products
Software products including Software As A Service
Cloud Computing
Audio Visual products
Teleconferencing and Videoconferencing products
Peripherals and supplies such as printers, power supplies, etc.
Maintenance and warranty
Installation
Site Planning
Product Training
Product-based Engineering Services
Labor Support Services that are unrelated to a product and not list above, such as general operational support, are available on a very limited basis – no more than 5% of the costs of products being purchased can be used to purchase initial support services.
SEWP AGENCY CATALOG
Simplify and add velocity to your acquisitions with your personalized SEWP Agency Catalog saving your budget dollars for mission critical resources.
An agency personalized catalog is quick and very easy to put together:
No funding to set-up needed or obligations to buy once in place
No further RFQs/Quotes needed to set-up and review
Can be utilized for up to five yearsSlight modifications are allowed
Saves money with the lowest fees and volume pricing
SEWP's GWAC tools/portal provides built-in safety to ensure compliance
EOFY funds can be easily utilized at the last hour on September 30th
It can be used for large, multi-site, complex solutions, professional services, enterprise licenses and support as well as a small set of computer peripherals
Reporting from SEWP & the Contractor provides total visibility
CONTRACT DETAILS:
Status: Prime Contractor
Contract Number: NNG15SD84B
Group C NAICS: 541519
Business Designation(s): Full and Open
Period of Performance: May 1, 2015 until April 31, 2020; 5-year option to extend until April 30, 2025
Program Manager: Dustin Fugett, dustin.fugett@feddata.com, 843.979.9957
Deputy Program Manager: Andrew Moore, andrew.moore@feddata.com, 843.359.9013
FDTS's knowledgeable sales team combined with our GWAC contracts, enable us to provide the best value for your customized IT requirements. Contact our Program Manager, Dustin Fugett, at 843.979.9957 or by email: Dustin Fugett, dustin.fugett@feddata.com
ADDITIONAL RESOURCES:
If you need assistance, SEWP is there to help with any questions.
Contract: https://www.sewp.nasa.gov/documents/contract_documents/125/NNG15SD84B.pdf
Contract information – Clauses and SOW: https://www.sewp.nasa.gov/contract_info.shtml
SEWP Training Videos: https://www.sewp.nasa.gov/events/multimedia/index.shtml